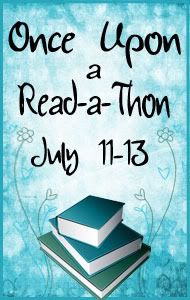 This is my second year participating - meaning I was a part of the very first year and that is so exciting! I hope to compete every year. ;]
Now, this Read-a-thon is more than just reading books! You update (like I am now) with books you're reading and books you've finished during the read-a-thon. There is no minimum or maximum, and you can read whatever you want.
The second part to this equation, is giveaways and contests! You can enter to win all types of swag and books! So, if you're interested in participating...hurry and sign up before 9am PST (12EST)!
Now...as for what I'm reading, this be my first book in the Read-a-thon;
Ice by Sarah Beth Durst
I'm hoping this will be a quick read, since I don't have a lot of small sized books. Ah well! It looks interesting! I will also probably be hopping back and forth between books, so when I update with a book finished, it might be different than one I said I started. ;D
Anyway! If you're participating; good luck! If not, you should do it next year!

Oh, and here are some of the mini challenges to be hosted;

`
Best of luck!